Coláiste Chiaráin is located 25 miles west of Galway city. Our mission is to encourage and develop the Irish language and Gaeltacht culture in our students by providing them with a pleasant and enjoyable atmosphere during their time at Coláiste Chiaráin in An Cheathrú Rua. Learning the language In a serene environment without tension or pressure but with goodwill and an honest desire to improve their proficiency.
Cóilín Ó Domhnaill and Seán de Paor set up the college in 1984 and are currently the directors. Coláiste Chiaráin's team is always evolving but with some familiar faces year after year!
Highly competent, skilled, energetic and enthusiastic teachers come from Connemara and from all parts of the country to spend time teaching with us in Coláiste Chiaráin.
Third level students (Teacher Trainees) support the teachers in the running of the courses.
Native Irish speaking secondary school students work as cúntóirí during the course, organising activities and events.
Coláiste Chiaráin is located in An Cheathrú Rua.
An Cheathrú Rua is a peninsula in the Conamara Gaeltacht located between Casla Bay and Greatman's Bay, 40 km west of Galway city. An Cheathrú Rua means a red, or rugged, area. It's also known as the Parish of An Chillín, after the small chapel or church located in Barr an Doire, beside the local graveyard.
An Cheathrú Rua is well known for its beautiful beaches and especially popular with visitors, is Trá an Dóilín / Coral Strand, an exceptionally interesting beach. Not only can you swim in its clean waters, but it is also an excellent place to snorkel or dive. During the summer there is a lifeguard on duty during the day on this Blue Flag beach. The word 'dóilín' means cove or inlet. The beach is not composed of sand, but of coral-like formations of lime which has leeched out of seaweed, become hardened and then broken off, according to experts.
Teampall Bharr an Doire, also known as Teampall Inis Mhic Ádhaimh is the oldest ruin in An Cheathrú Rua. The chapel is thought to have been built in the 15th century, because of the Gothic-style door and curvilinear window. It is said that St. Smucán of Árainn built the chapel in only one night. The walls and gables are made of granite blocks, with windows and doors in limestone. The chapel measures 15.6 metres from end to end and is 5 metres wide.
Cnoc an Phobail (Hill of the People) – people used come here from far and wide to celebrate special events, such as Patron's Day and St. John's Eve. Loch na Naomh (lake of the Saints) is located at the side of the mountain and according to oral history, a group of holy men on their way to the Aran Islands went up to Cnoc an Phobail, looking for water after stopping off at Sruthán. The only source they could find was some water which had collected in the hoofprint of a cow; but after they drank from it, the puddle grew to the size of a lake. A reservoir on top of the same mountain, supplies piped water to all of An Cheathrú Rua and the surrounding area, nowadays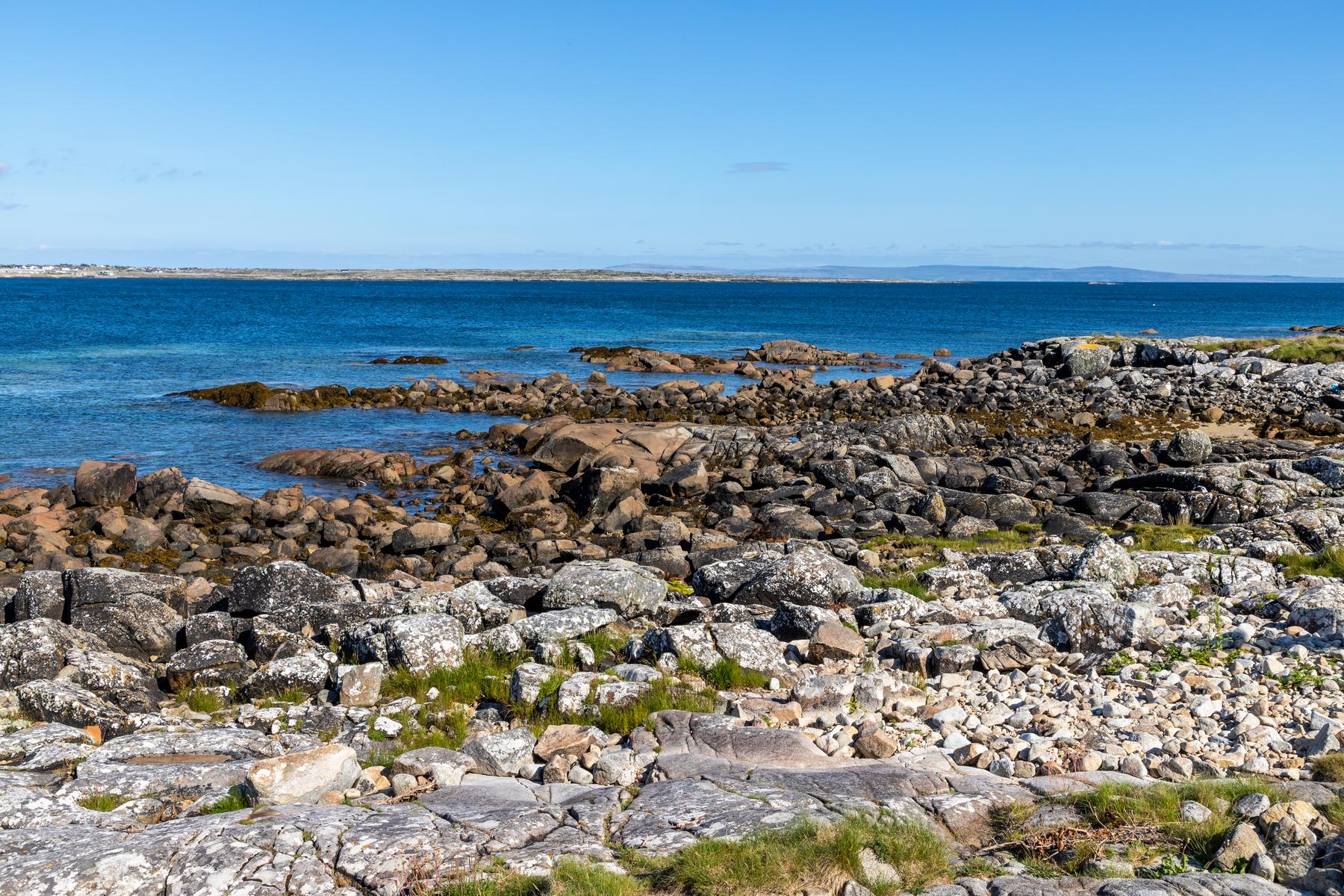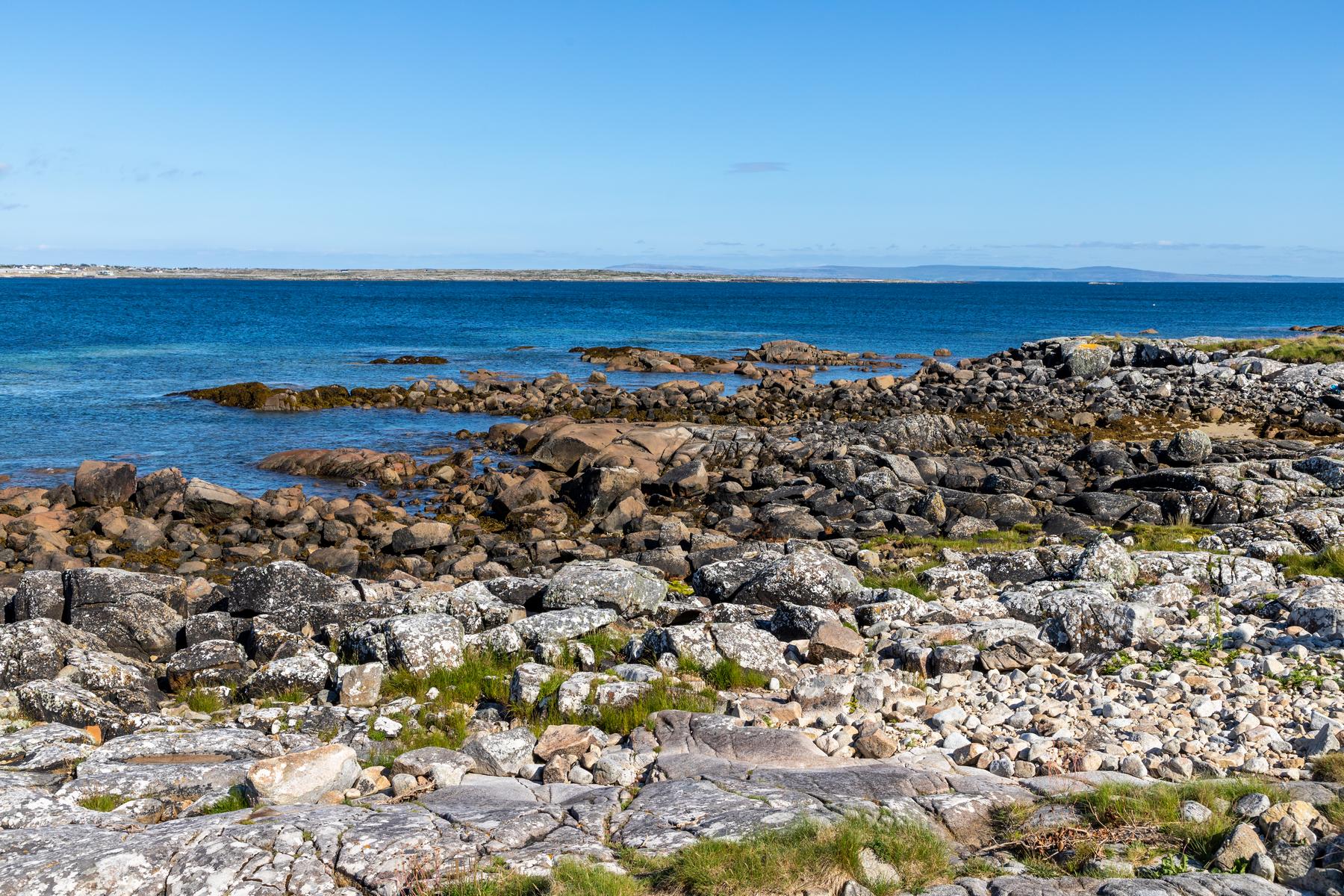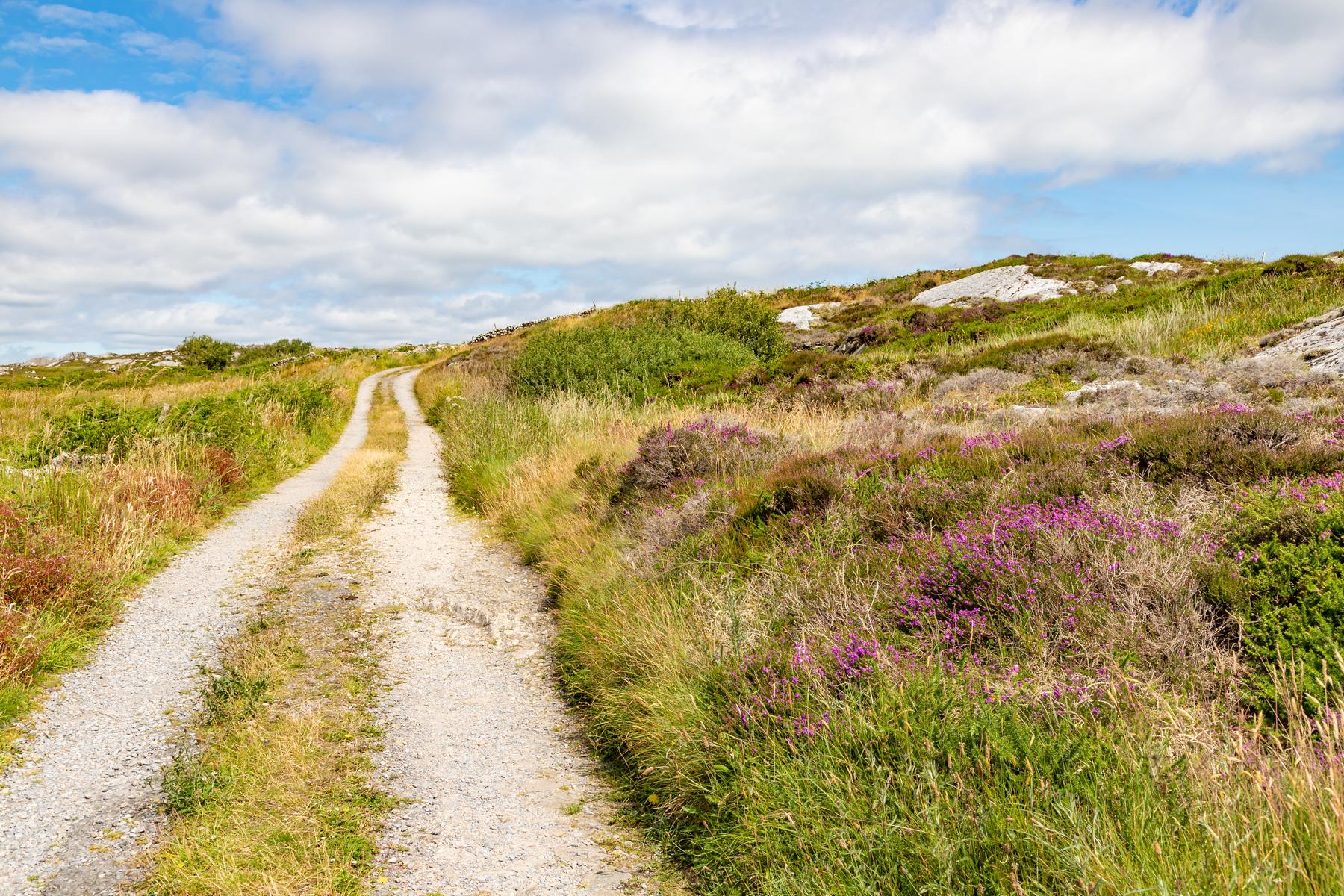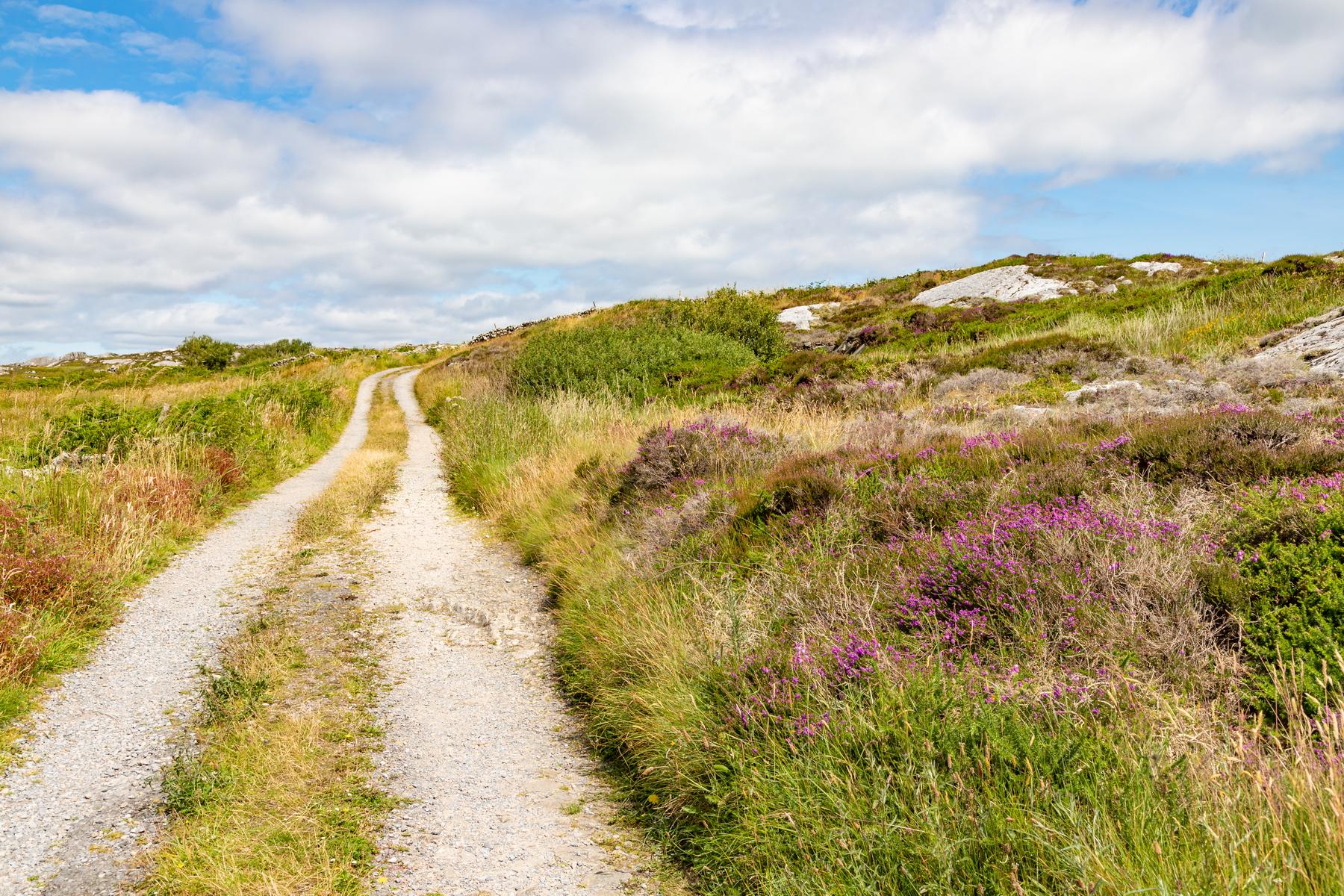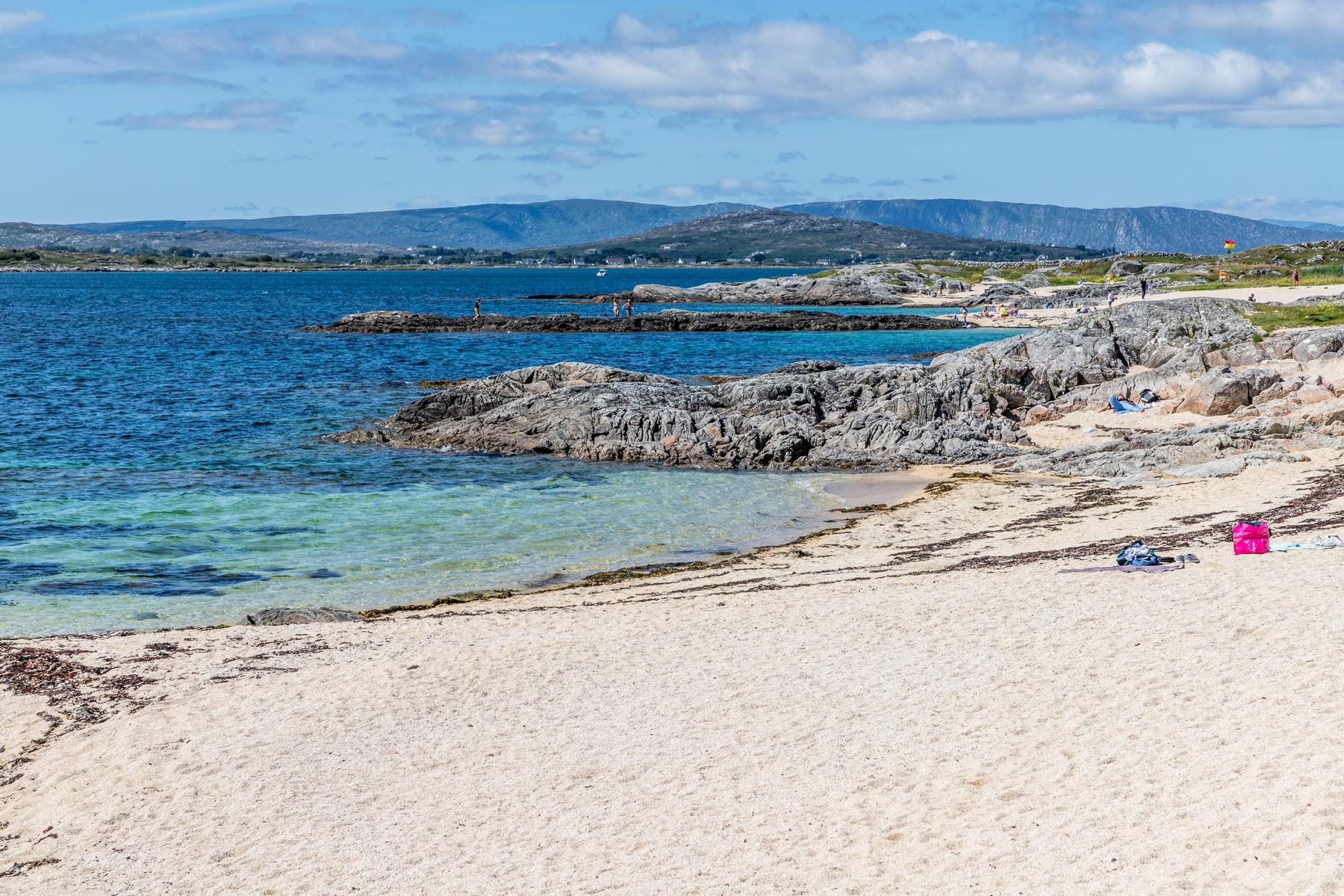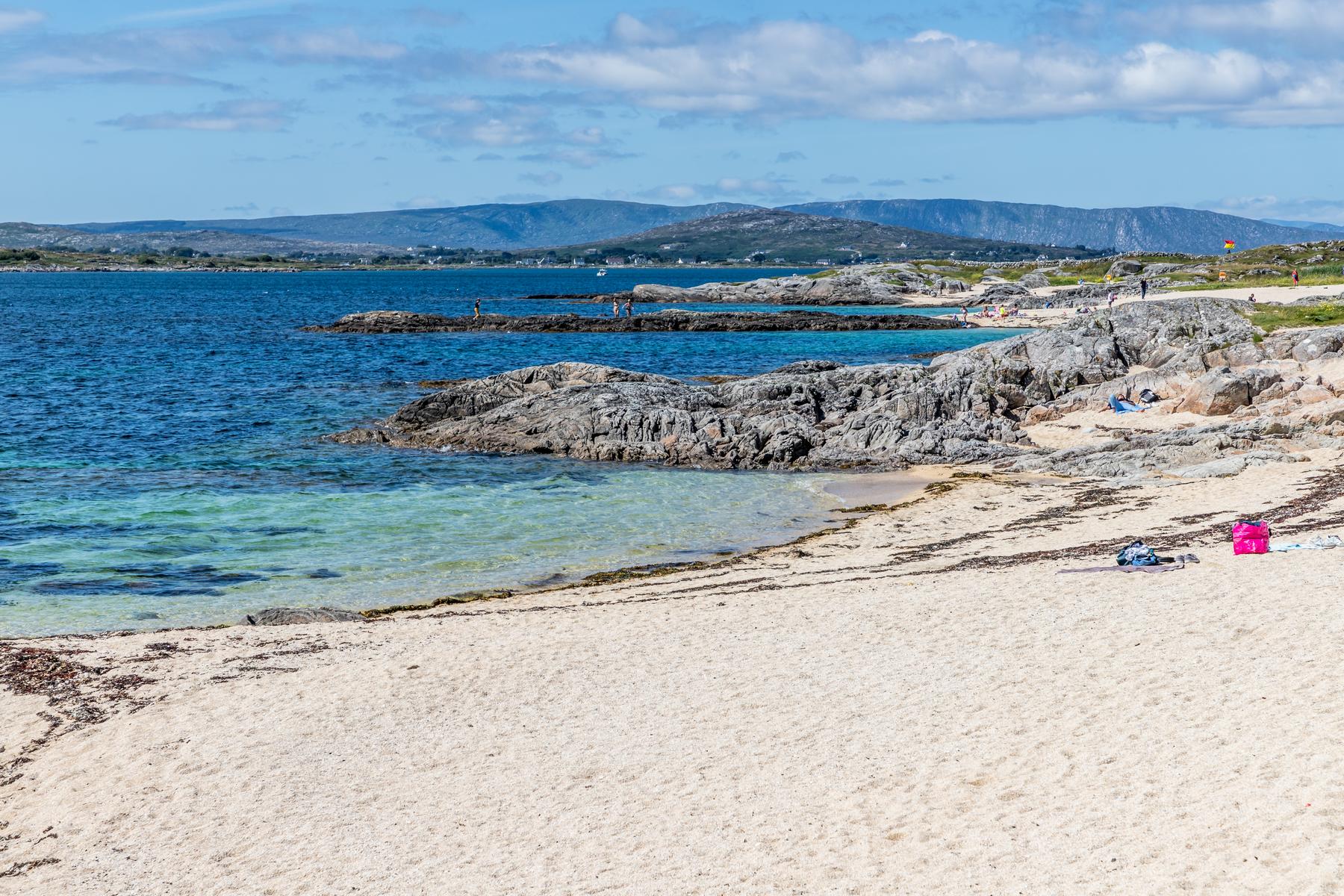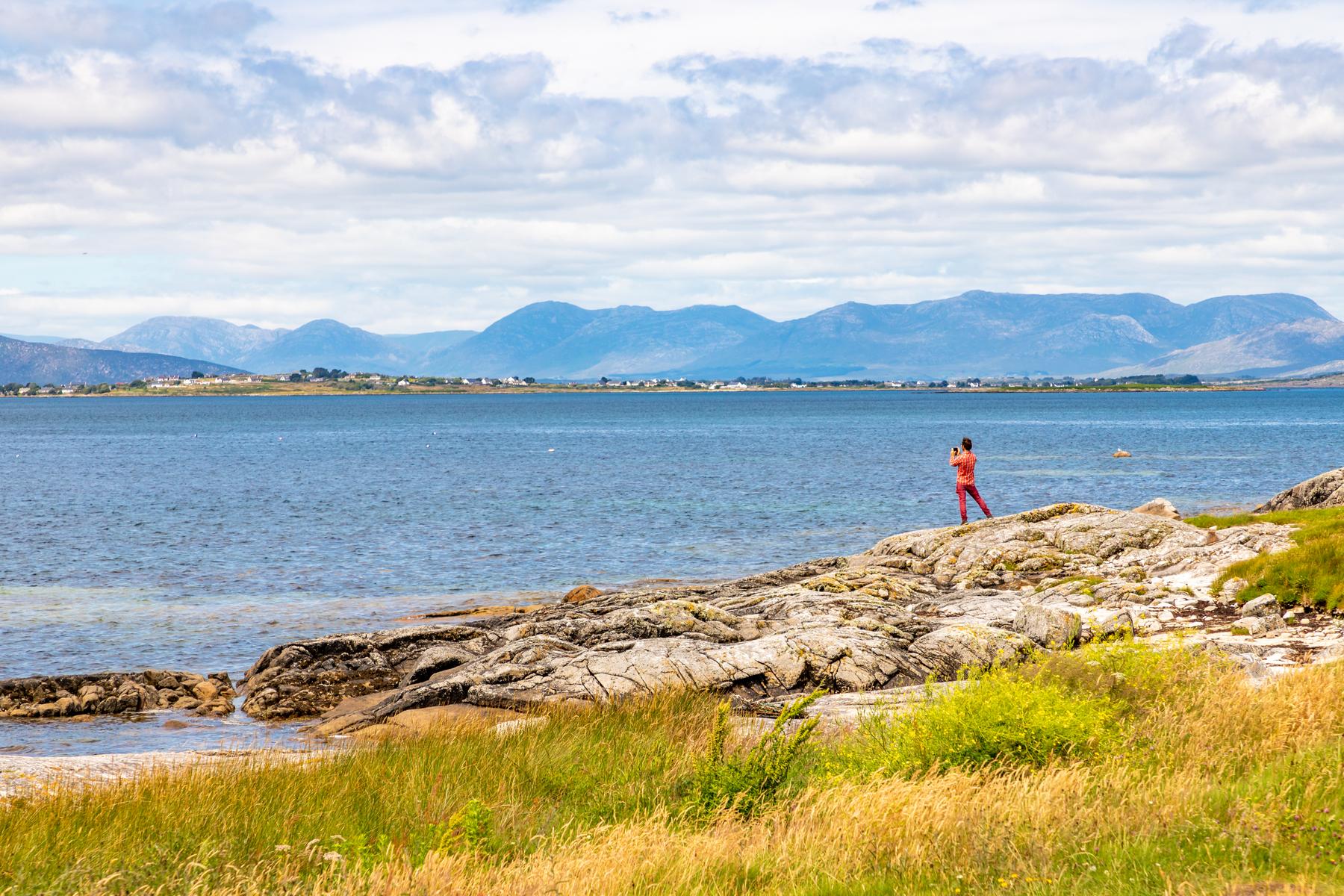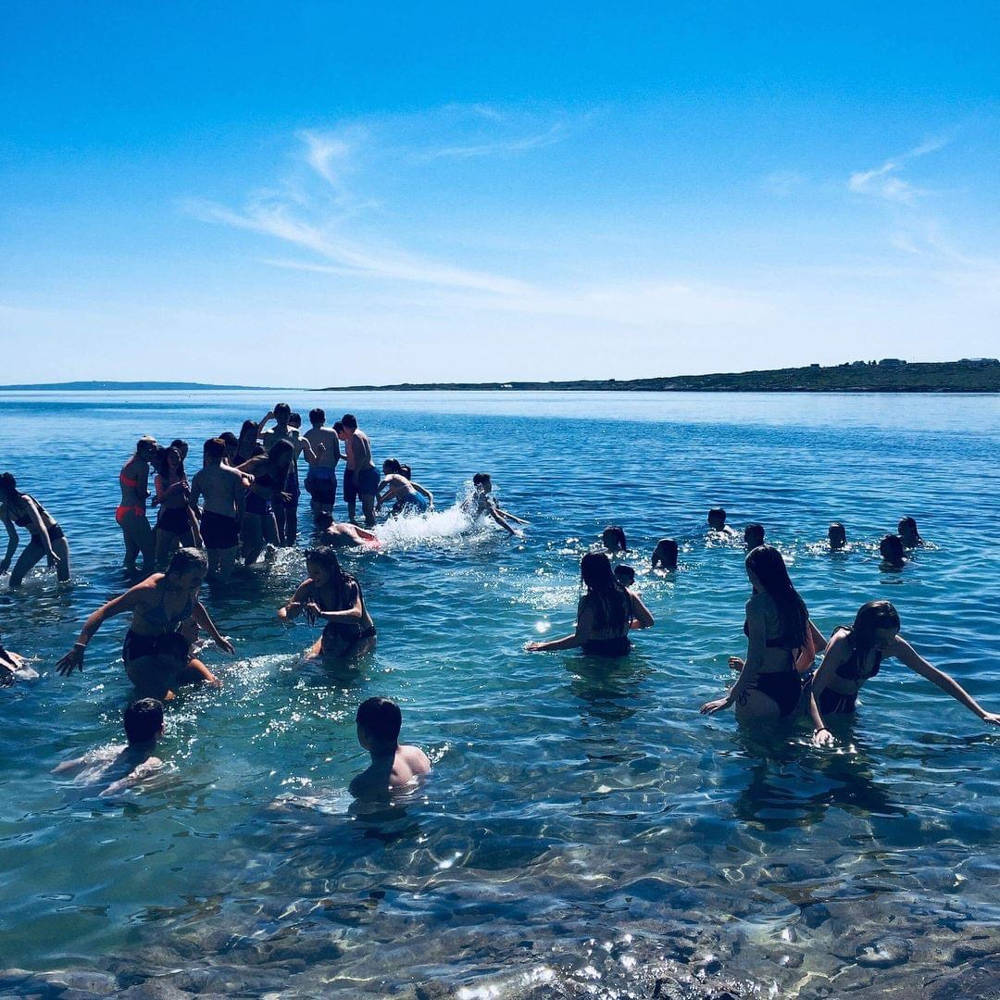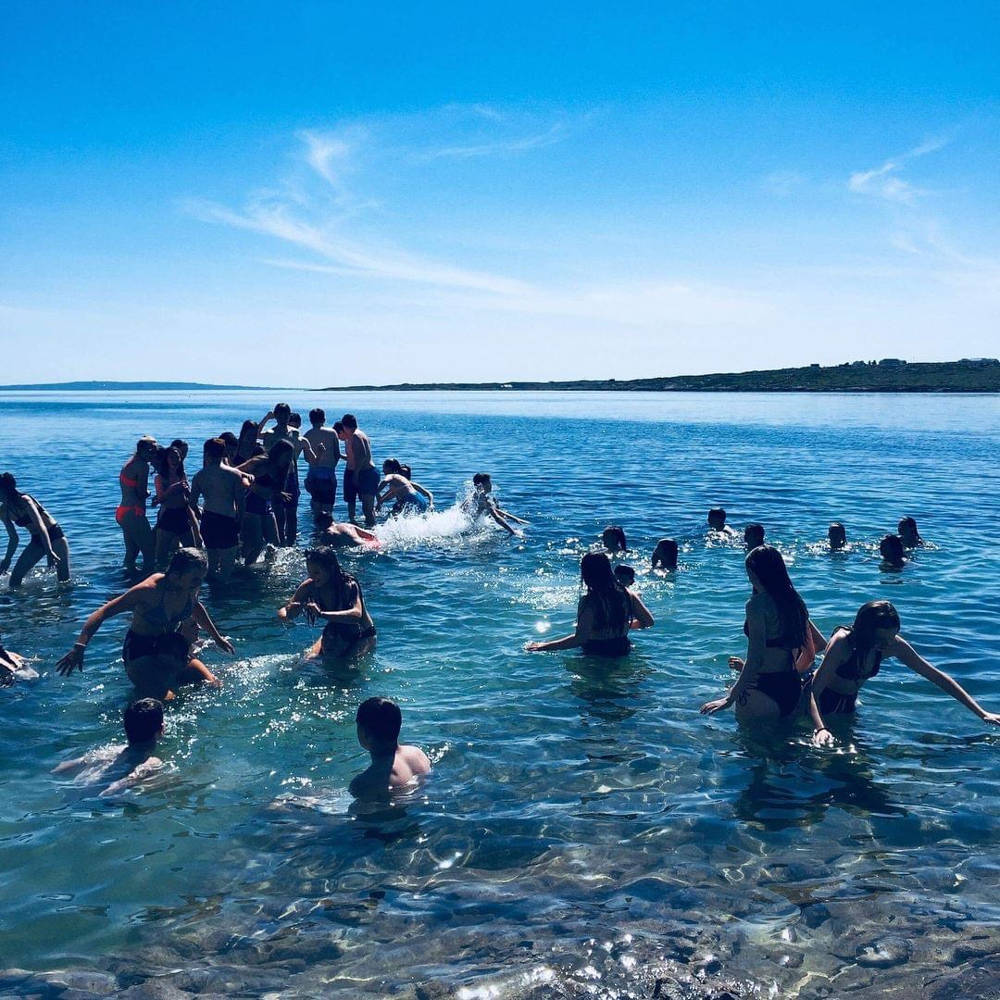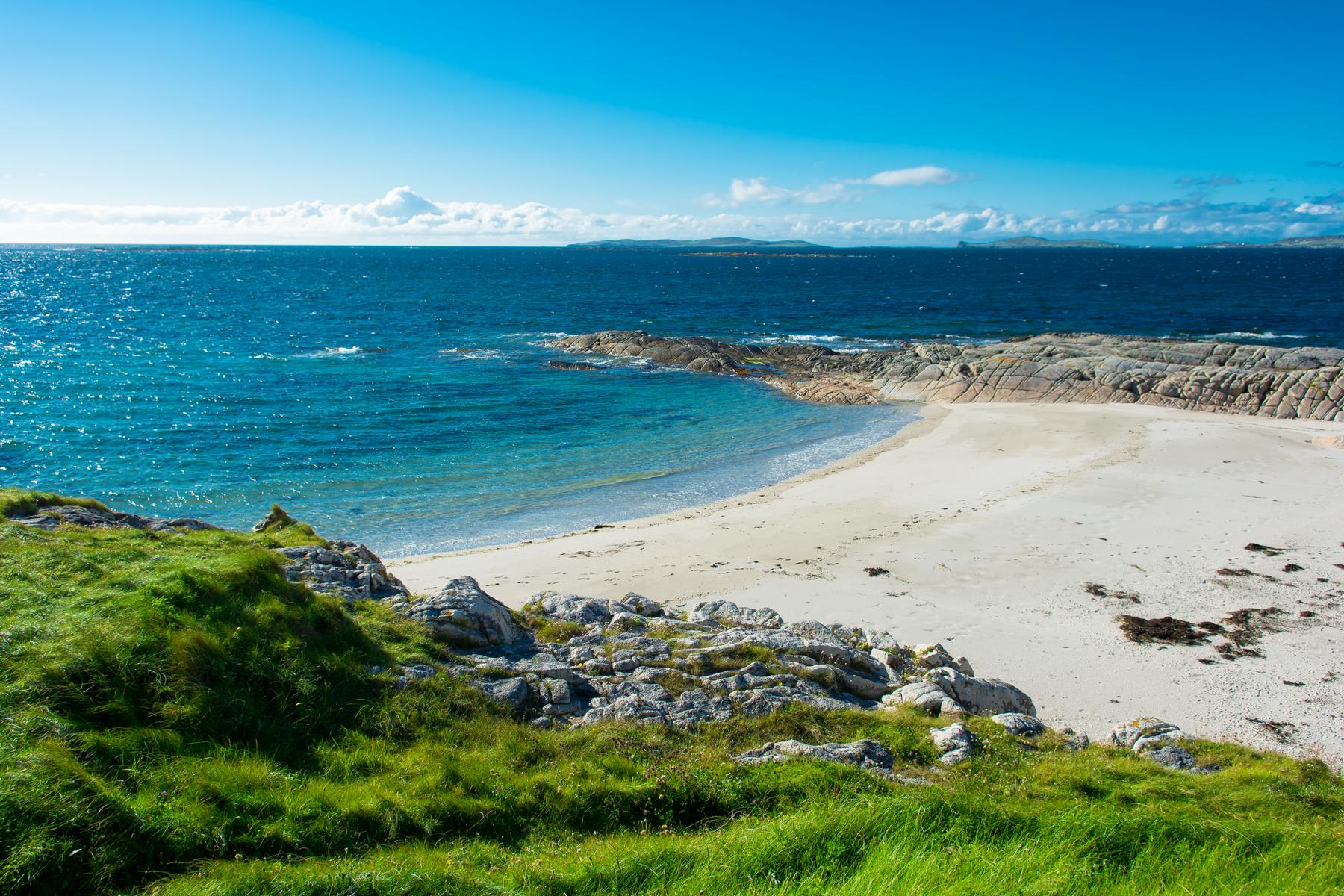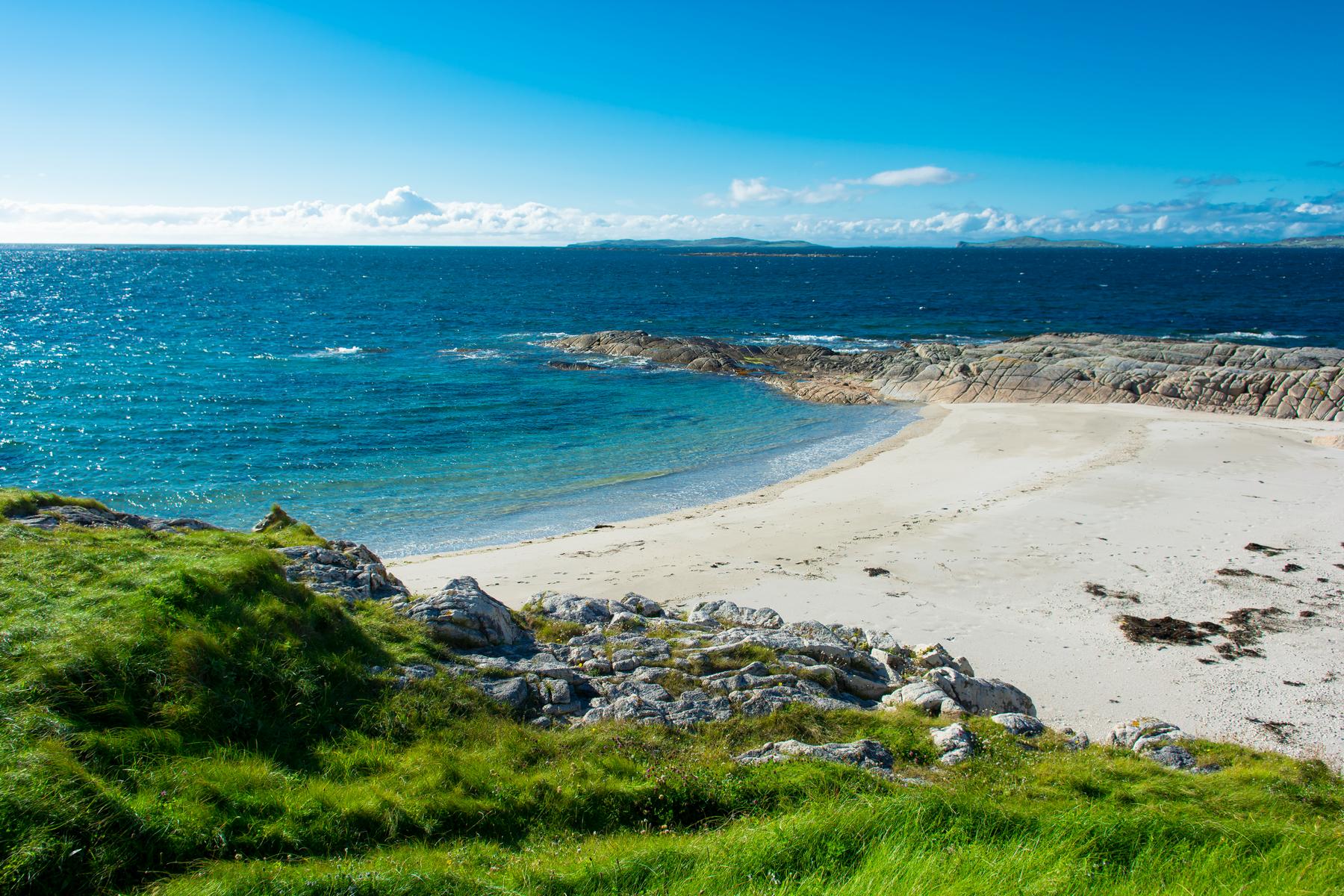 Location History/Stair An Cheathrú Rua
Roger Casement visited the area in 1913. He had great respect for the Irish language but was appalled at the poverty of the local people, especially the schoolchildren. He promised to help, and sent flour and flannel [fabric] to Caladh Thaidhg, to support the local children.
Charles Lamb lived in An Bóthar Buí from 1933 until his death in 1964. The people and the landscapes of the area formed the inspiration for much of his art.
The painter, sculptor and etcher Pádraic Reaney is from Cuilleán, in An Cheathrú Rua.
Eddie Delaney lived in An Caorán Mór for about 30 years until he passed away in 2009. He was a sculptor known for several famous pieces, including Wolfe Tone and Thomas Davis, which are on display in public areas in Dublin and elsewhere.
Dan Ó Flaithearta, Danny Wallace, Mary Conroy, Ceara Conway and Aoife Casby are some of the other contemporary artists working in the area.
The writer Peadar Neilí Ó Domhnaill was born in An Caorán Beag in 1903, and published in Scéala Éireann, Ar Aghaidh, The Standard and in Leabhar na gCeaipísíneach. His book Seod-Aistí as Conamara was published in 1943.
Muiris Ó Súilleabháin, author of Fiche Blian ag Fás, was born on An Blascaod Mór but lived in An Cheathrú Rua and is buried in the cemetary at Barr an Doire. His son Eoin Ó Súilleabháin, was a well-known actor at the Abbey Theatre.
Tomás Mac Eoin, singer and composer, is from An Bóthar Buí. An Cailín Álainn and Bleán na Bó are two of his best-known songs. He performed the Yeats poem The Stolen Child on the Waterboys album The Fisherman's Blues.
The filmmaker Bob Quinn has been living in the area for more than 40 years. His films include Poitín, Caoineadh Airt Uí Laoghaire, and Atlantean. He is also well-known as a photographer of landscapes and people in this area.
The writer Paul Mercier has lived in this area since 1998. The plays written and produced by Mercier include Home, Studs, and Drowning. He also produced the television programme for teenagers, Aifric.
Gaeilge
An Cheathrú Rua
Tá an Cheathrú Rua suite idir Cuan Chasla agus Cuan an Fhir Mhóir, 40 ciliméadar siar ó chathair na Gaillimhe. Maidir leis an ainm féin, is píosa talún rua nó garbh atá i gceist. Tugtar Paróiste an Chillín ar an áit freisin, mar gheall ar an séipéal nó an teampall atá i mBarr an Doire.
Tá trácht ar thránna áille Iarthar na hÉireann i bhfad is i ngearr, agus ní eisceacht ar bith tránna an cheantair seo. Is iomaí duine ar fud an domhain a bhfuil cuairt tugtha aige/aici ar Thrá an Dóilín/An Trá Choiréalach, trá chomh breá agus a d'fheicfeá i siúl lae. Is féidir dul ag snámh nó ag tumadóireacht san uisce fíorghlan atá thart le cósta anseo, nó dul ag marcaíocht na dtonn má tá an fonn sin ort. Bíonn garda tarrthála ar dualgas i rith an tsamhraidh ann agus tá stádas an bhrait ghoirm ag an trá. Ciallaíonn an focal 'dóilín' cuas nó góilín. Tá coiréal, mar a thugtar air, le fáil ar Thrá an Dóilín. Deir na saineolaithe nach coiréal é ar chor ar bith, ach feamainn a dtagann aol aisti, a chruann agus a bhriseann.
Is é Teampall Bharr an Doire nó Teampall Inis Mhic Ádhaimh an fothrach is sine i leithinis na Ceathrún Rua. Ceaptar gur tógadh é thart ar an gcúigiú céad déag, mar gheall ar an doras Gotach atá air agus an fhuinneog leis an dearadh cuarlíneach. Deirtear gur thóg Naomh Smuchán, a tháinig amach as Árainn, an teampall in aon oíche amháin. Tá na ballaí agus na beanna tógtha as cloch eibhir agus na fuinneoga agus na doirse tógtha as cloch aoil. Is 15.6 méadar ar fhad atá an teampall ó bhinn go binn agus 5 mhéadar ar leithead. Tá Reilig Bharr an Doire le taobh an teampaill, agus deirtear go bhfuil duine ar a laghad as chuile chontae in Éirinn curtha sa reilig.
Tá Trá an Dóilin suite in aice le baile na Ceathrún Rua. Tá cáil ar an trá mar gheall ar an gcoiréal mín atá le fáil uirthi. Ach, ní coiréal atá ar an trá ar chor ar bith ach alga coiréilíneach. Níl an cineál seo trá fairsing agus tá an-tábhacht caomhnaithe ag baint léi. Tá seomraí feistis agus leithris phoiblí le fáil ar an trá.
Bhí an chéad séipéal lonnaithe sa gCaóran Mór. Bhí teach an tsagairt in aice leis. Is é sin an fáth go dtugtar Bóithrín an tSagairt ar an mbóithrín a théann suas Cnoc an Phobail. Faoin mbliain 1850, bhí séipéal nua tógtha ar an suíomh ina bhfuil an bhunscoil áitiúil, Scoil Náisiúnta Mhic Dara inniu.
Tógadh an séipéal atá in úsáid faoi láthair, Séipéal Mhic Dara, sa mbliain 1893.